Did You Know…?
This page is intended to be a home for unusual interesting facts and anecdotes about American governors, past and present. If you have a suggested fact or story to add to this collection, please contact us at governors@eagleton.rutgers.edu.
Governors Who Became College Presidents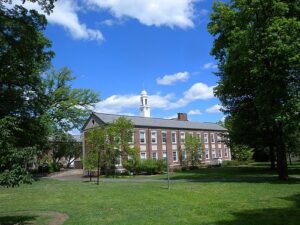 As New Jersey Governor Tom Kean (R) approached the end of his second term in 1990, his future was the subject of understandable speculation. Would he run for the U.S. Senate or accept a cabinet post? Instead Kean accepted an offer to become the president of Drew University, a position he would hold for the next 15 years. In a May 2, 2011 interview at the Center on the American Governor, Governor Kean reflected on his time as President of Drew University. Kean's Cabinet Secretary Jane Kenny recalled his decision to take the position in a February 15, 2011 interview, also at the Center on the American Governor. Both interviews are available in the Video Library.
While Kean's decision came as a surprise he was neither the first nor the last governor to became a college president after completing one or more terms as governor. Other examples include:
Lamar Alexander (R): Governor of Tennessee, 1979-1987; President of the University of Tennessee, 1988-1991.
David Boren (D): Governor of Oklahoma, 1975-1979; President of the University of Oklahoma, 1994-2018.
Joshua Chamberlain (R): Governor of Maine, 1867-1871; President of Bowdoin College, 1871-1883.
Mitch Daniels (R): Governor of Indiana, 2005-2013; President of Purdue University, 2013-present.
Janet Napolitano (D): Governor of Arizona, 2003-2009; President of University of California, 2013-present.
Bob Kerrey (D): Governor of Nebraska, 1983-1987; President of The New School, 2001-2010.
Terry Sanford (D): Governor of North Carolina, 1961-1965; President of Duke University, 1969-1985.
Dannell Malloy (D): Governor of Connecticut, 2011-2019; Chancellor of the University of Maine System, July 1, 2019-present.
Tommy Thompson (R): Governor of Wisconsin, 1987-2001; Interim President of the University of Wisconsin System, July 1, 2020-present.
Brian Sandoval (R): Governor of Nevada, 2011-2019; President of University of Nevada, Reno, September 2020-present.
Note there are also a number of governors-most famously Woodrow Wilson (D) of New Jersey-who were college presidents before becoming governor.
Gubernatorial Families
Politics can often become a family business. Two father-son teams have famously served as President of the United States: John Adams (Federalist, 1797-1801) and his son John Quincy Adams (Democrat-Republican, 1825-1829) and, much more recently, George H.W. Bush (R, 1989-1993) and his son George W. Bush (R, 2001-2009).
The governor's chair can also be a family tradition. The following fathers and sons both served as governors in the modern era:
Steve Beshear (D-KY, 2007-2015); Andy Beshear (D-KY, 2019-present)
Mario Cuomo (D-NY, 1983-1994); Andrew Cuomo (D-NY, 2011-present)
John H. Sununu (R-NH, 1983-1989); Chris Sununu (R-NH, 2017-present)
George Romney (R-MI, 1963-1969); Mitt Romney (R-MA, 2003-2007)
Pat Brown (D-CA, 1959-1967); Jerry Brown (D-CA, 1975-1983, 2011-2019)
Jim Folsom, Sr. (D-AL, 1947-1951, 1955-1959); Jim Folsom, Jr.* (D-AL, 1993-1994)
*Jim Folsom, Jr. became governor when Alabama Governor Guy Hunt was forced to resign due to ethics violations. Folsom ran for re-election in 1994 and lost; thus, he served as governor but was never elected.
Also see "Tales of Succession" below for the story of father-son governors Eugene and Herman Talmadge.
Governor of Multiple States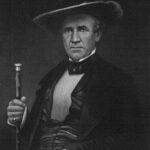 Only one person in U.S. history has been elected governor in two different states: Sam Houston was Governor of Tennessee from 1827-1829. Thirty years later, after becoming a key figure in the independence and, later, annexation of Texas–including serving two terms as the President of the Republic of Texas–Houston successfully ran for Governor of the State of Texas as a Unionist. Houston was removed from office in 1861, when he refused to recognize Texas's secession from the Union.
Tales of Succession
Gubernatorial succession, whether following an election, a resignation, or a removal from office, is usually an orderly and straightforward process. Sometimes, however, confusion and unclear laws can lead to surprising results and interesting stories: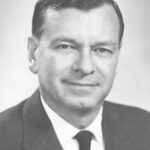 Georgia 1947: in November 1946, incumbent Georgia governor Ellis Arnall (R) sought reelection but was defeated by Eugene Talmadge (D), who had been governor twice before. The succession took a bizarre turn, however, when Talmadge died before he was sworn in. Upon his death, Talmadge's son, Herman, argued that under Georgia law there should be a special runoff election between the top two remaining vote-getters in the November election: Arnall and, conveniently, Herman Talmadge, who, knowing about his father's poor health, had organized a write-in campaign for himself in anticipation of such a situation. Meanwhile, Melvin Thompson, who had been elected the state's first lieutenant governor, claimed that he should rightfully be elevated to governor. The dispute lasted for months. The Georgia Assembly initially appointed Talmadge as governor, but Arnall refused to vacate the office. In the meantime, Arnall and Thompson engineered a plan in which Arnall would resign and Thompson, now sworn-in as lieutenant governor, would take the seat. With both Talmadge and Thompson laying claim to the governorship, the issue would ultimately be decided by the Georgia Supreme Court. In March 1947, the Court declared Thompson the acting governor. Talmadge would also get his chance, however–the Court also ordered a special election to be held in 1948. Talmadge won that election and would go on to win a full term in 1950, later also serving 24 years in the U.S. Senate.
New Jersey 2002: In early 2001, New Jersey Governor Christine Todd Whitman (R) left office to become Administrator of the U.S. Environmental Protection Agency. Under the New Jersey Constitution at the time, in such an event the President of the State Senate–then Donald DiFrancesco (R)–would become acting governor for as long as he remained in his leadership post. It was a gubernatorial election year in New Jersey and in November 2001, Jim McGreevey (D) was elected the next governor of the state. Simultaneously, voters elected a new State Senate that would be evenly split, 20 members from each party. Under the state Constitution, the new Senate would take office on January 8, 2002 and the new governor would be sworn in a week later. This had two ramifications. First, for a period of time on January 8, between legislative sessions, there was technically no Senate President. As a result, the acting governorship went to the next in line in Constitutional succession: Attorney General John Farmer (R). Farmer served as acting governor for a matter of hours before the new Senate took office. Even then, however, there was confusion; due to the 20-20 party split, the body agreed to be led by co-presidents, one from each party. Thus, the co-presidents would take turns as acting governor, with John Bennett (R) serving from January 8-12 and his counterpart Dick Codey (D) taking over as acting governor from January 12 until January 15 when McGreevey was officially sworn in. New Jersey, as a result, had five different governors in eight days. In 2005, in part in reaction to this confusion, voters approved a change to the state Constitution creating the office of lieutenant governor and changing the line of succession. The situation also had another legacy–singer-songwriter Dave Kleiner turned the situation into a song titled We Had Five Governors in Eight Days. For more on this and other gubernatorial music, see The Music Governors Create and Inspire by John Weingart.
Tennessee 1979: Ray Blanton (D) was elected governor of Tennessee in 1974. He served one term before choosing not to run for reelection in 1978, when Lamar Alexander (R) won the state's governorship. In the final weeks of his term, however, Blanton issued pardons to over 50 people convicted of murder and other serious crimes. With rumors of bribery and scandal rampant and a tip that more pardons were being planned, the state legislature and Lieutenant Governor John Wilder successfully maneuvered to swear in Alexander three days earlier than the planned customary inauguration date and thus prematurely end Blanton's tenure.