Biographies of New Jersey Governors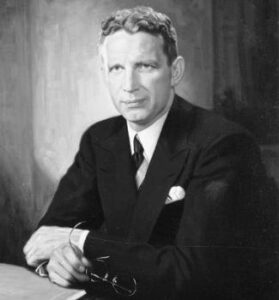 In 2014, Rutgers University Press published The Governors of New Jersey: Biographical Essays, with extended biographies of every New Jersey governor. With the publisher's permission, we present in this section biographies of Governors Alfred Driscoll, Robert Meyner, Richard Hughes, and William Cahill. The collection was edited by Michael J. Birkner, Donald Linky, and Peter Mickulas.
Biographies are available for:
The Eagleton Center on the American Governor also hosted a book release program, with a keynote speech from Michael Birkner, one of the editors of the volume. Video of that program is available here or in our Video Library.