2022 Gubernatorial Election Wrap-up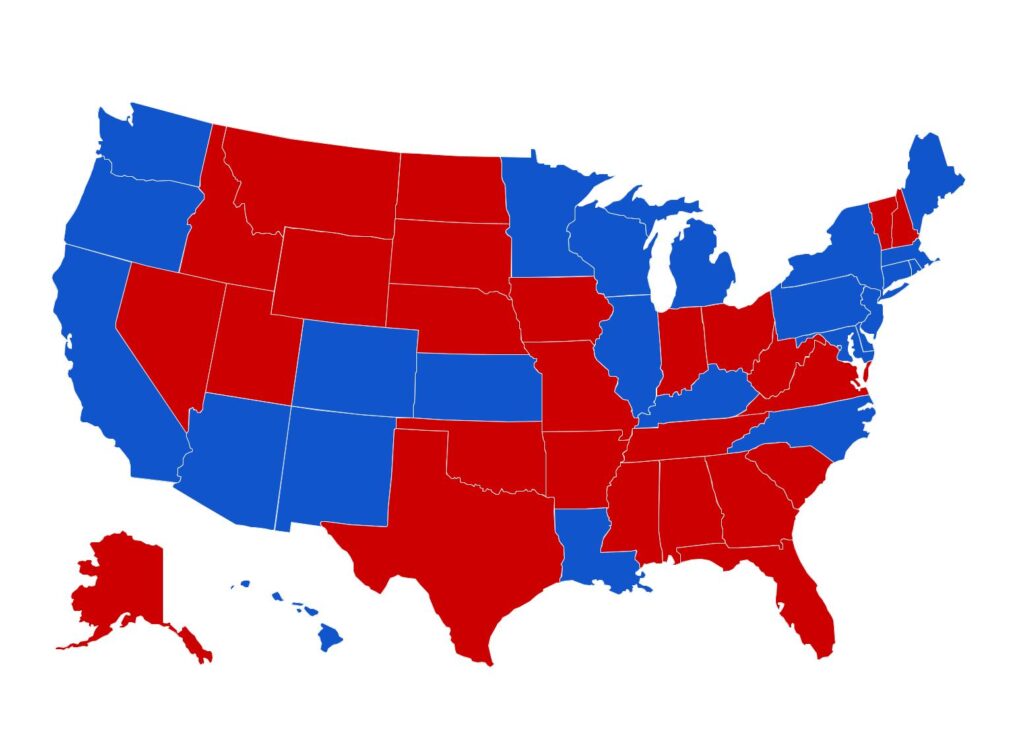 With the 2022 gubernatorial elections complete–and the new and returning set of governors inaugurated–it's a good time to take a look back before we look ahead to 2023. With 36 races last year, there is an almost unlimited number of storylines that came out of the gubernatorial races, but here is a quick look at just a few of the key ones.
The Power of Incumbency
One of the themes that emerged from the 2022 races was the power of incumbency. There were 28 governors running for re-election in 2022—and 27 of them won. The only incumbent who failed to earn another term was Steve Sisolak (D) of Nevada, who was defeated by Joe Lombardo (R).
This continues a general trend. Incumbents have always had a significant advantage in gubernatorial races—from 1980-2013, just over 79% of incumbents running for re-election won. But that advantage has been even starker in recent years. Including 2022, since 2013, 93 incumbent governors have run for reelection and 83 have won; that is a success rate of just over 89%.
Historic Races
It was an historic year for women running for governor. A record 25 women won major party nominations for governor in 2022, including five races in which women ran against each other. In the end, 12 women won gubernatorial races, also a record for the number of women concurrently serving as governors of U.S. states.
Michelle Lujan Grisham (D) won re-election as governor of New Mexico and will remain the only Hispanic woman—and the only woman of color—currently serving as a governor. Kevin Stitt (R) of Oklahoma, who has Cherokee ancestors, and Chris Sununu (R) of New Hampshire, who was born in Cuba, also won re-election.
In Maryland, Wes Moore (D) became the third Black man to be elected governor of a U.S. state and will be the only Black governor currently serving in the U.S. While three Black women—Stacey Abrams (D-GA), Yolanda Flowers (D-AL), and Deidre DeJear (D-IA)—won nominations in 2022, all three lost their general elections.
Results By Party
Consistent with other levels of government, a "red wave" did not materialize in this year's gubernatorial races; in fact, Democrats picked up a net two gubernatorial seats. More specifically, Democrats flipped seats in Arizona, Maryland and Massachusetts. Republicans defeated an incumbent Democrat in Nevada.
As a result, Republicans will maintain an edge in gubernatorial seats, but that advantage is now only 26-24.
Looking Ahead to 2023
This year will be significantly less busy than last in terms of gubernatorial races. Only three states will hold races in 2023: Kentucky, Louisiana, and Mississippi. Kentucky Governor Andy Beshear (D) and Mississippi Governor Tate Reeves (R) will both run for reelection, while Louisiana Governor John Bel Edwards (D) is term-limited.